An exciting raw material: the brewers' yeast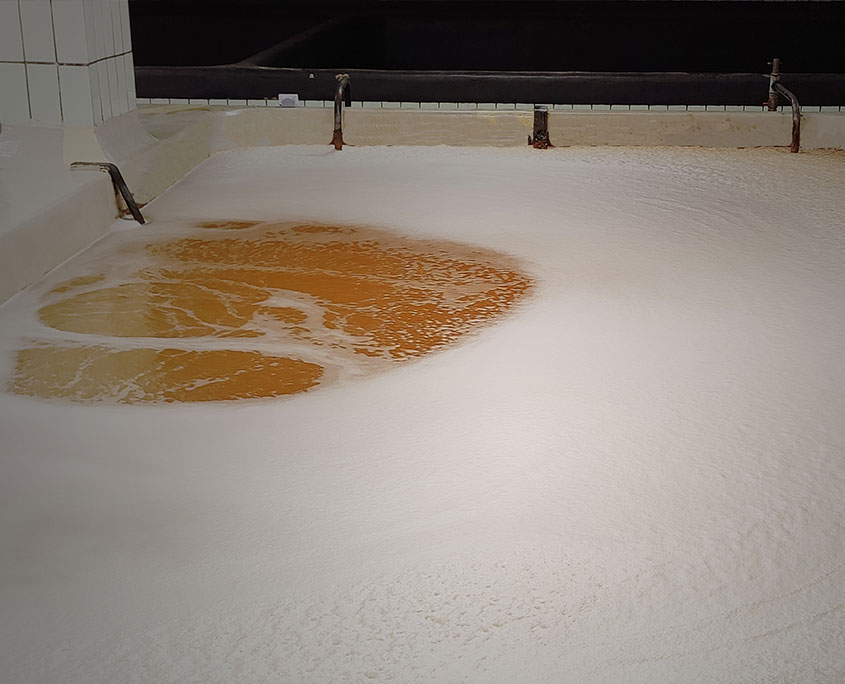 Brewers' yeast is perhaps the most exciting ingredient in brewing, making beer a "living substance". In general, depending on the type of brewers' yeast, a distinction is made between lager and ale beers. The biggest difference for the consumer is in the aroma of the beer. The main function of the yeast is to produce alcohol and carbon-dioxide from sugars, as well as to create the final taste profile of beer thanks to its secondary metabolites.
Bottom-fermented beers contain less, while top-fermented beers contain more yeast-derived secondary metabolites, esters, aromas. An excellent example of this is the comparison of the bottom-fermented Pécsi Premium Lager and the top-fermented Pécsi Premium Weissbier. While in the case of the Premium Lager, the pure taste profile from lager-type yeast only supports the dominant aromas of malt and hops, the banana and clove flavors of the Premium Weissbier are due to the ale-type wheat beer yeast. The special open fermentation technology of the Premium Weissbier is making the taste of the beer even richer.
LOCATION
7624 Pécs, Alkotmány u. 94.